Introduction to Mysore Ashtanga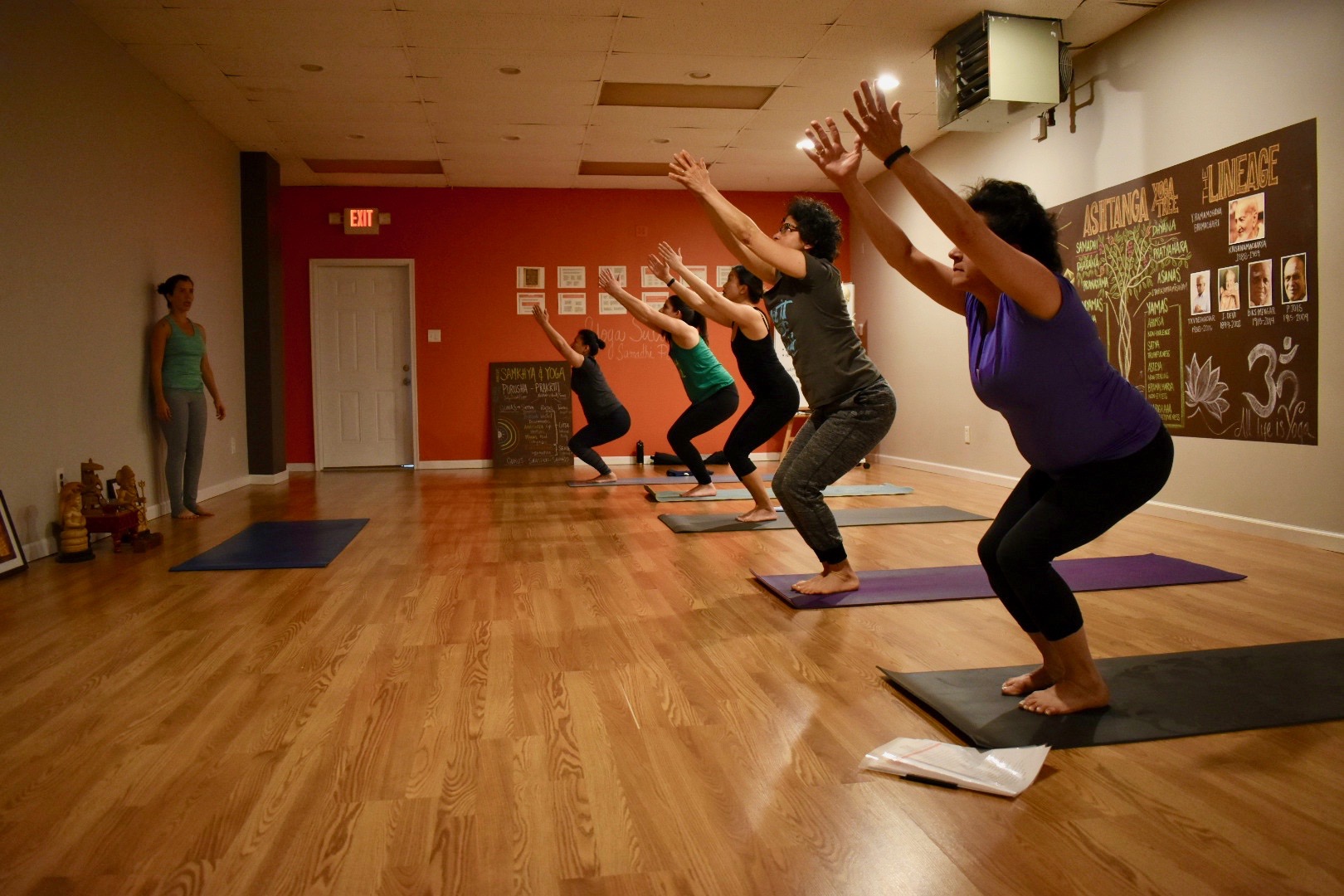 Curious about Mysore style Ashtanga Yoga classes but feeling overwhelmed and/or intimidated to give it a try? We've developed a course designed specifically for absolute beginner or those making a transition from other yoga disciplines to Ashtanga.
During this course you will learn to memorize and safely practice the sequence of postures that make up the foundation of the Primary Series, as well as the yoga philosophy that sets the foundation of a healthy physical practice. By learning this way, you'll quickly become comfortable with the Mysore style format to continue your practice in our regularly scheduled Mysore classes.
Two weeks of unlimited Mysore classes after finished the course is included in the cost.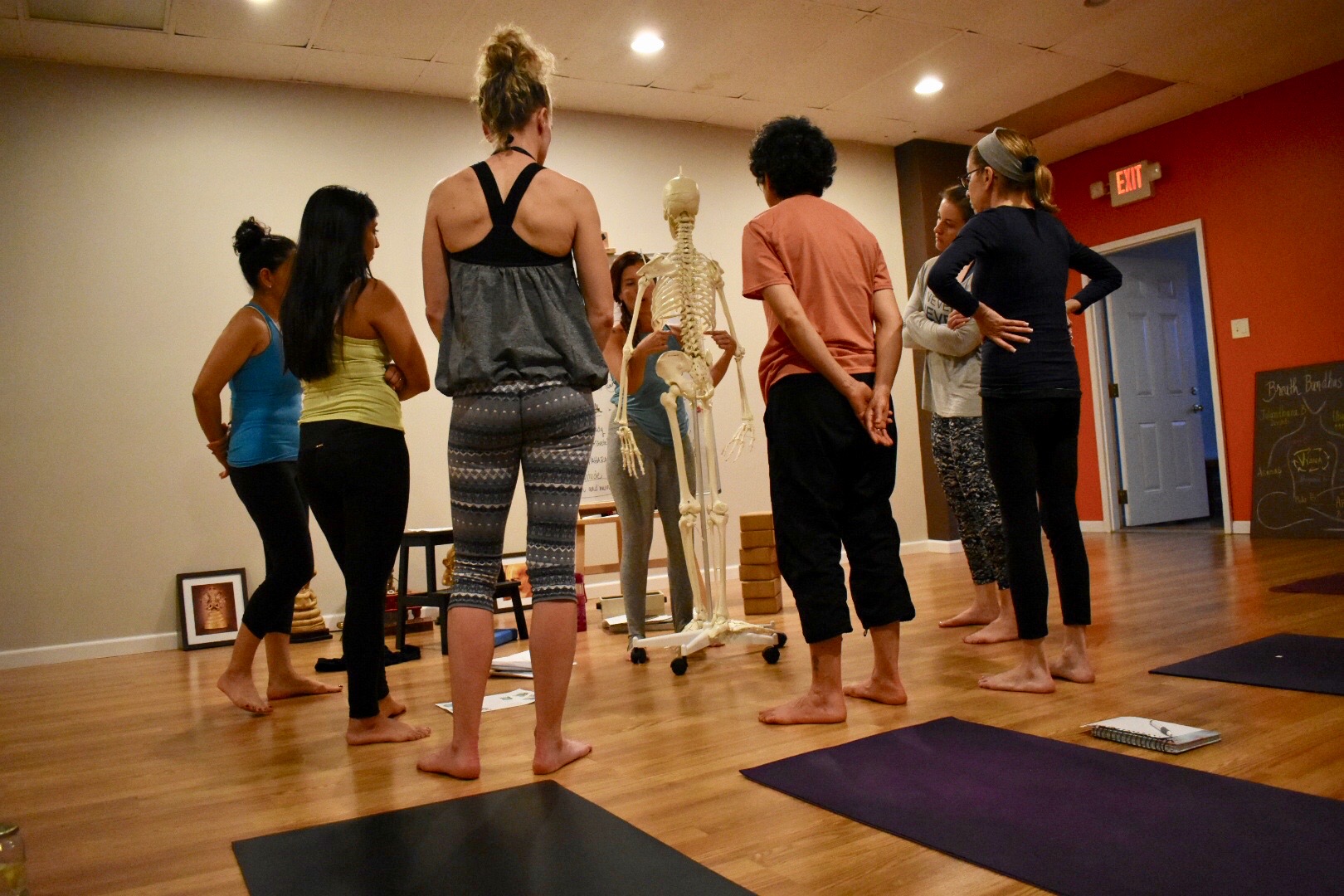 This is Ashtanga Yoga Long Island's signature course, it is a complete training on the Primary Series of Ashtanga Vinyasa Yoga.
The course is 14 lessons of 4 hours each to complete 56 hours including workshops, presentations, discussions, and adjustment clinics where we will study in depth: 
The fundamentals of the Yoga philosophy and it's practical applications in daily life through  chanting and the study of the Yoga Sutras with the Sanskrit scholar Sudheer H M from India  via live skype video calls.
The therapeutic aspects of the postures (individually and as a sequence up to Navasana) of the Primary Series of Ashtanga Vinyasa Yoga in the tradition of BNS Iyengar, and it's differences with the tradition of Pattabhi Jois, including:

Breath
Anatomy
Alignment
Hands on adjustment
Benefits
Modifications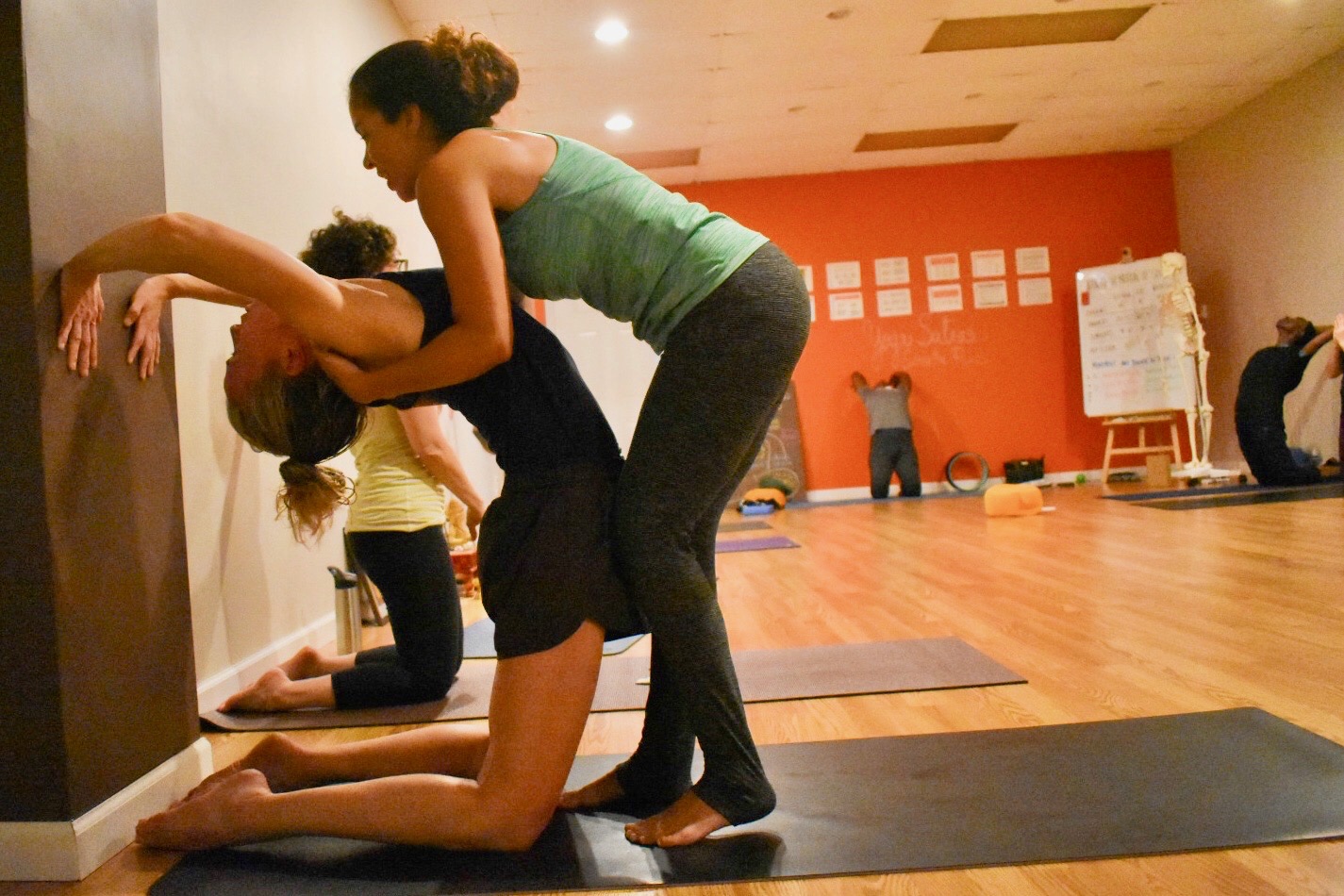 The Primary Series of Ashtanga Vinyasa Yoga begins the process of making the body pliable and strong, as well as purifying the internal organs and the nervous system. The Second Series, called Nadi Shodhana (subtle purification),  takes this process even deeper.  Nadi Shodhana has many effects on our physical body, but as it's name indicates, the beauty of this sequence lies in its transformation of the subtle body. In this Complete Course on Second Series we will study the alignment of each posture from a both a subtle and anatomical perspective.
Second Series challenges the spine to be flexible, strong and steady through 3 main groups of postures: -back bending postures which require deep flexibility in the spine -leg behind the head postures which require deep external hip rotations supported by a strong spinal flexion. -Third, you will balance and articulate control and steadiness through your spine, shoulders, and nervous system in a series of arm balances and shoulder openers.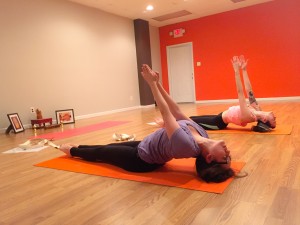 At Ashtanga Yoga Long Island we teach Mysore classes and Led (guided) classes. We embrace and observe Yamas and Niyamas as our ethical and professional guidelines, and all of the classes are taught under this moral standards. Read more about our philosophy here and read more about the description of our classes here.
Our schedule is flexible to fit any busy life
Mysore room is open every day (except Saturday) with 4 hours time window every class.
Yoga Nidra Class (meditation) on Sunday at 11am
Half Primary Series class on Thursday 5pm
Intro to Yoga class on Thursday 7pm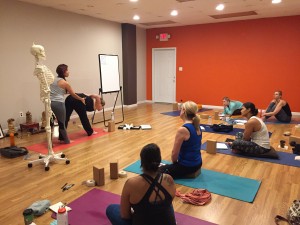 Introduction to Mysore Course for students new to Ashtanga classes are held regularly at Ashtanga Yoga Long Island.
 Special training  for students familiar with Ashtanga is available for deep understanding and refinement on the Ashtanga Yoga method.
Yoga Sutras, anatomy, breath and many topics gain new levels in this classes. By studying the details of this old tradition we immerse ourselves into a philosophy that has thousands years of knowledge and practice.
YOU WILL FIND US HERE
3599 Merrick Rd, Seaford, NY 11783
Ashtanga Yoga Long Island