Upcoming Moon Day Workshops
Traditionally there is no Mysore class on Moon Days (New Moon and Full Moon), the Mysore classes on these days will be replaced with a Workshop.
Second Series is the counterbalance of Primary Series. In Primary Series we develop the strength our mind, back, shoulders and legs need for safe back-bends, which is the main topic of Second Series or Nadi Shodhana (purification of the nervous system). Many of us find back-bends challenging both physically and mentally.
Either if you are starting a back-bend practice or you want to deepen your knowledge on it, in this 2 hours workshop we will explore in detail preparations, modifications, alignment and safe techniques for some of the back-bends of Second Series. The aim is to find the balance between the effort and surrender necessary to advance in your back-bending.
With Primary Series we restore health, build strength, and bring back the natural range of motion to the joints; the second series purifies at a more subtle level, opening the nadis and chakras (energy body), increasing the flow of prana and bringing lightness in body and mind. The third series is designed to stabilize the energy that has been awakened by the second series, cultivating sthira bhaga "excellent stability". It does this by providing a sequence of asanas that require strength, flexibility, and balance, all at the same time.
In this 2 hours workshops open to everyone (it is not necessary that you are practicing third series) we will examine some of the arm balances of the third series in detail, exploring the biomechanics for safe shoulder alignment and the use of core strength, all techniques that will be applicable into any other arm balance posture.
Summer is almost here and Ashtanga Yoga Long Island is happy to announce few changes in the schedule that will help you to keep yourself committed to the practice throughout the entire season 🙂
The Monday morning led classes are cancelled and a Mysore morning class will replaced them, this will give you a better time window to start your Monday morning practice at a time that works best for you.
The afternoon Mysore classes change to 3pm – 7pm (last arrival time is 6pm).
A NEW Yoga Nidra class added on Sunday from 11am to 12m (after the Mysore class), it is great yin complement to the yan of your Ashtanga Vinyasa practice.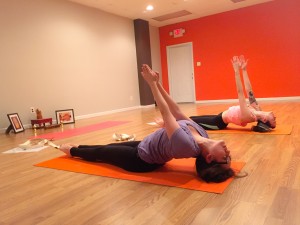 At Ashtanga Yoga Long Island we teach Mysore classes and Led (guided) classes. We embrace and observe Yamas and Niyamas as our ethical and professional guidelines, and all of the classes are taught under this moral standards. Read more about our philosophy here and read more about the description of our classes here.
Our schedule is flexible to fit any busy life
Mysore room is open every day (except Saturday) with 4 hours time window every class.
Yoga Nidra Class (meditation) on Sunday at 11am
Half Primary Series class on Thursday 5pm
Intro to Yoga class on Thursday 7pm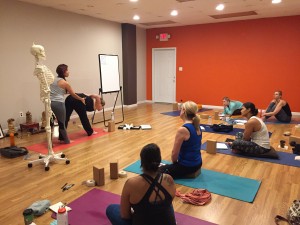 Special training is available for deep understanding and refinement on the Ashtanga Yoga method.
Yoga Sutras, anatomy, breath and many topics gain new levels in this classes. By studying the details of this old tradition we immerse ourselves into a philosophy that has thousands years of knowledge and practice.
YOU WILL FIND US HERE
3599 Merrick Rd, Seaford, NY 11783
Ashtanga Yoga Long Island