Traditionally there is no Mysore class on Moon Days (New Moon and Full Moon), the Mysore classes on these days will be replaced with a SPECIAL WORKSHOP OR DISCUSSION instead.
In 2018 the cost, lenght and topic covered in these special workshops will be different every moon day. Visit our website regularly or follow us on FB to find out about the next one.
Learn more about this tradition and check the next moon day date and topic here…
The ultimate purpose of yoga is to become aware of our deepest nature by pacifying and eventually stilling the constant flow of thoughts in our mind, but without good health and a strong balanced system that's free from disease, it is very difficult to find the necessary equanimity for this to happen. The main purpose of the Primary Series of Ashtanga Yoga, is to function as therapy for the many different conditions and ailments that can affect physical, mental, and emotional balanced states.
The success of the Primary Series as a healing practice lies in proper technique, without the right intention and right knowledge of what we practice everyday day we could miss getting the main benefits of this sequence. The Primary Series Complete Course at Ashtanga Yoga Long Island was created with this in mind.
The main intention of these 14 classes is to understand how the postures of the Primary Series of Ashtanga Vinyasa Yoga affects our physical and energetic bodies in different levels. When analyzing in these terms, we can identify several different therapeutic action: the individual benefits of the postures on specific organs, organ systems, to treat specific diseases or aligned the musculoskeletal system; the benefits of the specific order and groups of āsanas, which brings about a gradual transformation of the whole system; and the benefits of the essential elements in which any asana yoga practice should be based on, the Yamas and Niyamas, and the Aṣṭāṅga method of vinyāsa and tristhāna, which is important for all series of Aṣṭāṅga yoga. It is through the curative effects of practice of yoga cikitsā that we can first experience the combination of effortlessness and stability within āsana.
At the end of these Course you will have the tools to intelligently use the postures of the Primary Series to bring health to your body and equanimity to your mind.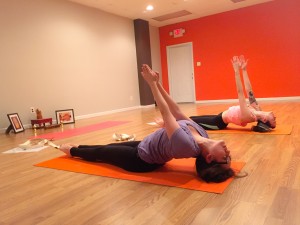 At Ashtanga Yoga Long Island we teach Mysore classes and Led (guided) classes. We embrace and observe Yamas and Niyamas as our ethical and professional guidelines, and all of the classes are taught under this moral standards. Read more about our philosophy here and read more about the description of our classes here.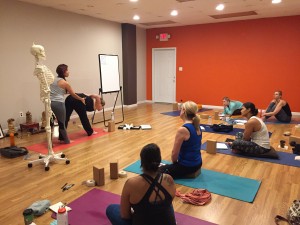 Special training is available for deep understanding and refinement on the Ashtanga Yoga method.
Yoga Sutras, anatomy, breath and many topics gain new levels in this classes. By studying the details of this old tradition we immerse ourselves into a philosophy that has thousands years of knowledge and practice.
YOU WILL FIND US HERE
3599 Merrick Rd, Seaford, NY 11783
Ashtanga Yoga Long Island