Dear yogis, the studio is physically closed but we continue the daily teachings of yoga amid the situation. Visit our virtual space to check the schedule of classes.
Following the tradition we do not hold Mysore classes on Full Moon and New Moon.
Please note that led classes are held as per regular schedule, led classes are NOT cancelled on moon days. (See upcoming moon days below)
"The full moon energy corresponds to the end of inhalation when the force of prana is greatest. This is an expansive, upward moving force that makes us feel energetic and emotional, but not well grounded. The Upanishads state that the main prana lives in the head. During the full moon we tend to be more headstrong. The new moon energy corresponds to the end of exhalation when the force of apana is greatest. Apana is a contracting, downward moving force that makes us feel calm and grounded, but dense and disinclined towards physical exertion."
…"Practicing Ashtanga Yoga over time makes us more attuned to natural cycles. Observing moon days is one way to recognize and honor the rhythms of nature so we can live in greater harmony with it."
Tim Miller
Upcoming Moon Days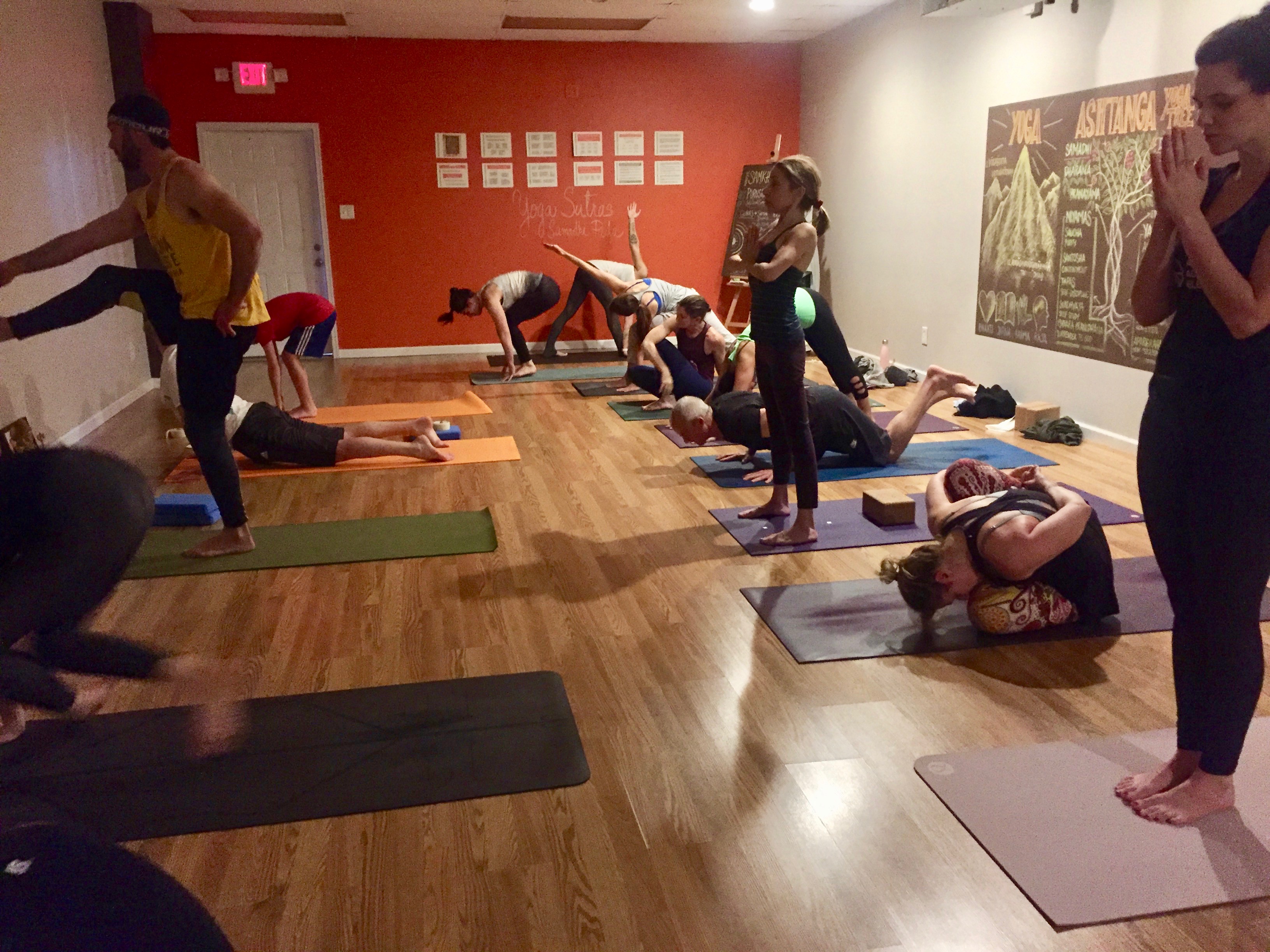 Mysore class
Suitable of all levels
Duration of the class: Don't Worry!! This is NOT a 4 hour class! 
Most students practice for about 1½ hours which is the amount of time it usually takes to complete a full series. However students who are on a tight schedule, or those who are new to ashtanga yoga often practice a partial series which may only take 30 minutes or so.
The student can arrive at any time between 6am and 10am in the morning time, and between 4pm and 8pm in the evening time and leave whenever necessary, or whenever your own practice is complete.
This is the traditional way to learn the Ashtanga Vinyasa Yoga method. In this class the postures are given to the student, one by one, by the teacher in a certain sequential order within a group setting, so the student can learn the sequence at their own pace, with direct and individual assistance from the teacher, which allow the student to progress in the practice at an appropriate  rate for their own ability, both physically and mentally. This class is for students of all levels and is an excellent opportunity to develop a personal, independent practice.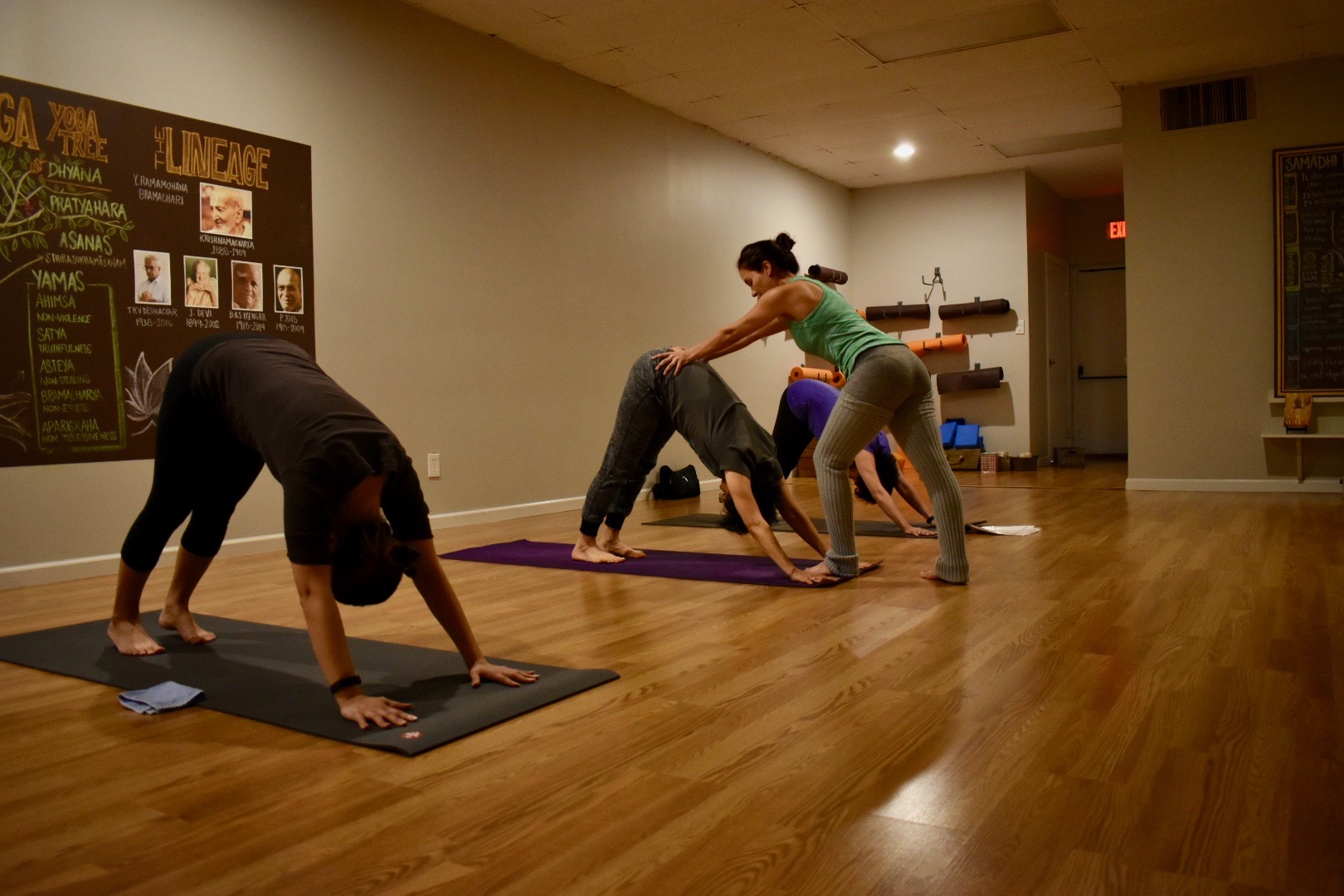 Beginner Yoga Class
Duration of the class: 1 hour, 15 minutes
These classes are carefully designed to introduce beginners to Yoga in a safe, supportive way. The student will learn the breathing technique use in Yoga -Ujjayi breath- and will be introduce to the basics postures of the primary series of Ashtanga Vinyasa Yoga. This class will be break down in a way that is approachable for all levels, as well as providing modifications for each individual.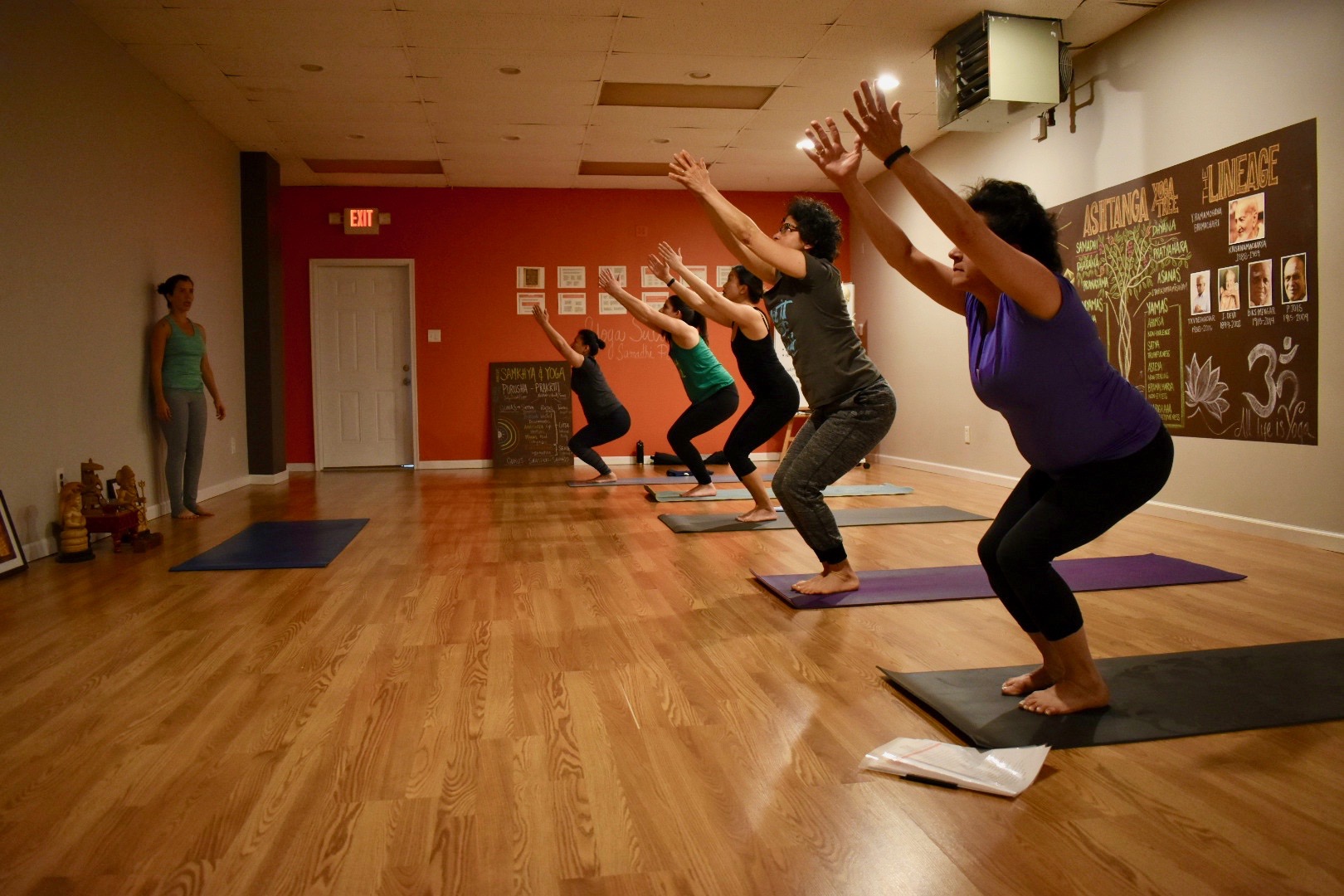 Intermediate Yoga Class
Duration of the class: 1 hour, 30 minutes
In this class you will practice the first half of the Ashtanga Yoga Primary Series in a way that is appropriate for all levels. Though, if you have never try any other type of yoga before we encourage you to join our Beginner Yoga Class first.
Each class will include sun salutations, standing postures, several seated postures, an introduction to back bending, and inversions. 
Click on the image below to see the postures
Advanced Yoga Class
Duration of the class: 2 hours
You don't have to be familiar with Ashtanga but please know that this class is physically demanding, the student will be led through the entire primary series of Ashtanga Vinyasa Yoga (Yoga Chikitsa).
Posture's name and vinyasa count will be given in Sanskrit, accompanied by helpful tips in how to perform the postures. This class is appropriate for students with a regular yoga practice who are looking for a challenging class.
Click on the image below to see the postures
Meditation and Pranayama
Duration of the class: 1 hour
Pranayama is a sanskrit word that can roughly be translated as "stretching of the breath". Patañjali in its yoga Sutras states that when the mind gets agitated the breath gets disturbed. Pranayama then, is an import part of controlling the fluctuations of the mind and developing a yoga practice, it encompasses many different types of breathing techniques. 
Paying attention to the breath is as well a form of meditation technique that can be used on or off the mat, it has the effect of keeping us constantly in the present moment. 
In this class we will practice each week simple pranayama and meditation techniques that will enhance the quality of your life and asana practice. No previous experience is needed.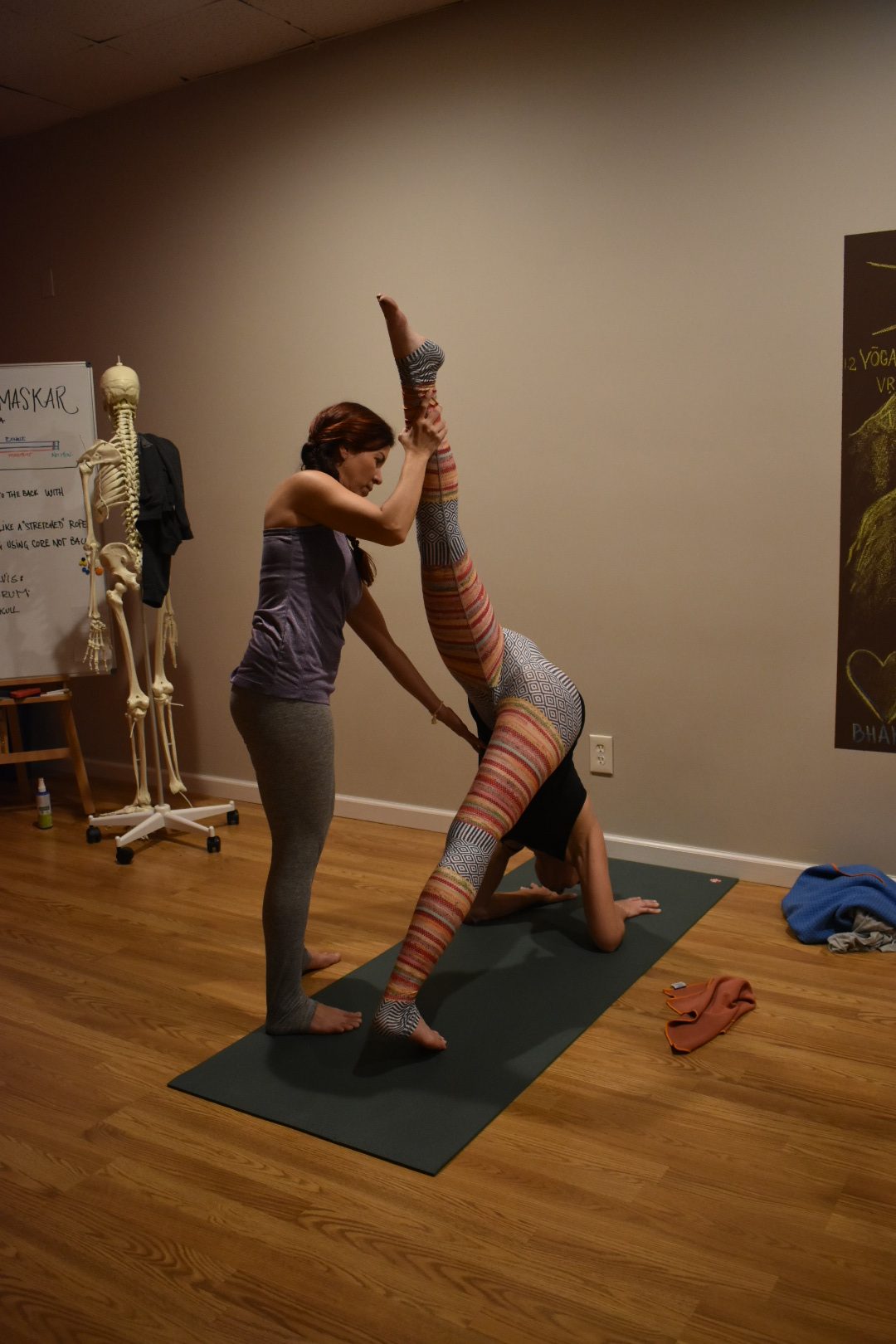 Private Sessions
Duration of the class: 1 hour
Traditionally, yoga was always taught one-to-one so that the teacher could completely customize the practice to meet the student's needs.
One-to-one yoga lessons give you the personalized attention needed, whether you are a beginner with many questions, an advanced practitioner looking to refine your practice, or in the process of working through an injury. Private sessions are ideal for individual needs including addiction, elderly, stress management, strength or flexibility. 
Contact Aura (aura@ashtangayogalongisland.com) for more informations and availability.
SUBSCRIBE TO OUR NEWSLETTER