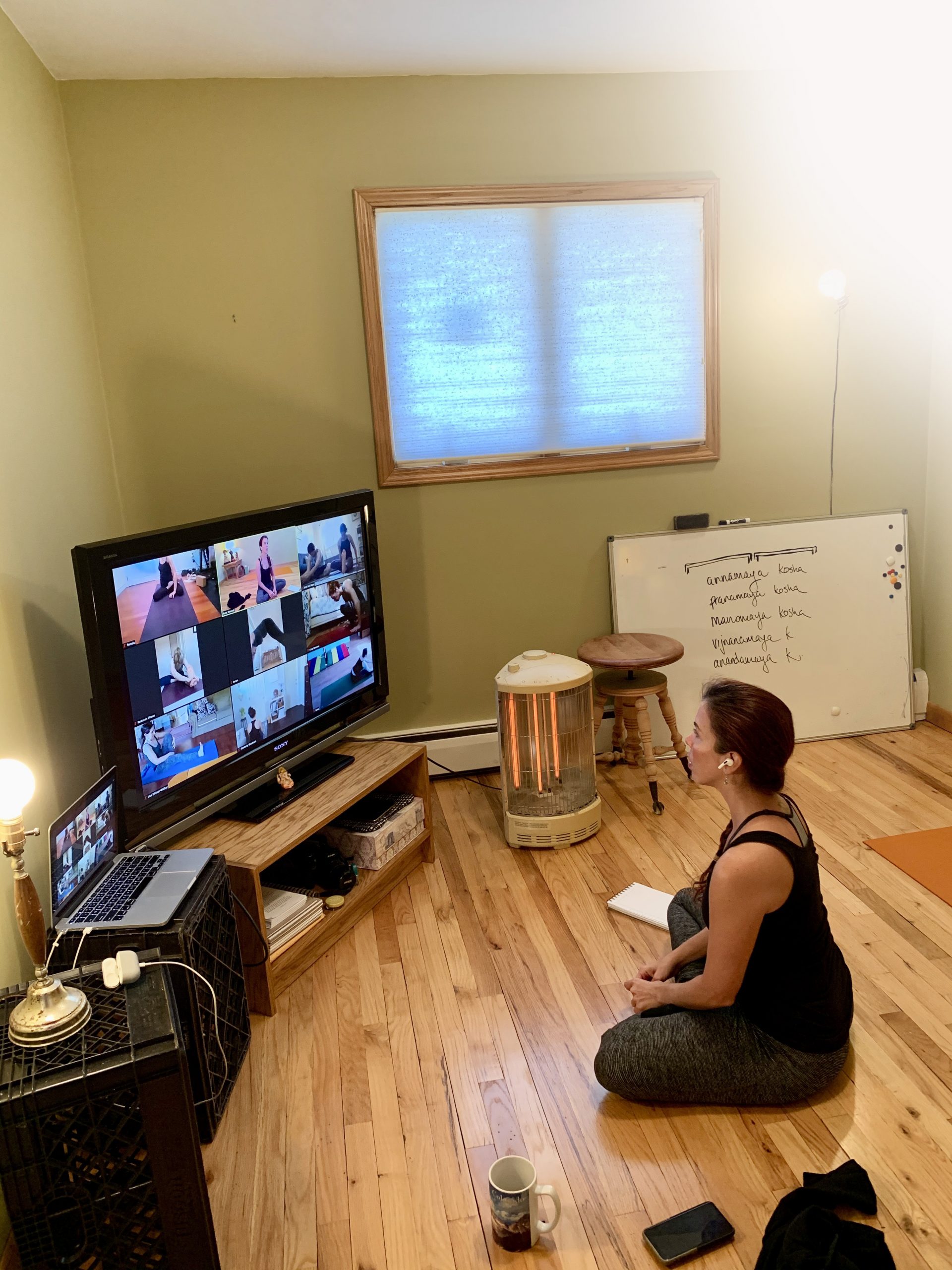 A weekly virtual schedule at Ashtanga Yoga Long Island includes
Meditation, Pranayama, Bandha, Mudras, Kriyas.
Ashtanga Led Full Primary Series.
2 Mysore Ashtanga Classes.
Introduction to Second Series
Beginners Class.
Mysore Ashtanga
After chanting the opening mantra together, Aura will guide you through the Sun Salutations and the Standing Sequence. After standing postures, each practitioner continues with Mysore style self practice, receiving individual guidance and support from Aura.
Ashtanga Led Full Primary Series
Aura will be guiding you through the full Primary Series. Variations will be offered for those newer to Ashtanga. If you are not used to practice full Primary, you are welcome to stop where ever you need to and do finishing postures. If you need to do a shorter practice, you can always take finishing postures whenever you need.
Meditation + Pranayama
In the first 30 minutes of this class Aura will guide a mindful meditation through awareness on the breath followed with bandhas, mudras and kriyas.
These yogic techniques are the most important of all practices since they support our process of elimination and are the very foundation of yogic asana, pranayama and meditation.
We will follow with basic pranayama techniques, and a sequence will be provided to each student to practice everyday. 
Introduction to Second Series
Aura will guide the group through modified sun salutations and standing postures, while adding modifications to help create more accessibility during back bending poses to follow.
Back bending is not only beneficial but absolutely necessary for every yoga practitioner. Back bending makes pranayama practice easier as it increases lung capacity, and is the perfect counter balance of the constant forward bending that our habitual patterns and Primary Series require. 
Beginners & Intermediate level Yoga
We will open our practice with a mindfulness meditation with awareness on the breath to align body, mind and heart together as a preparation for our asana practice.
After chanting a peace mantra together Aura will guide the group through Sun Salutations and the Standing Postures of Ashtanga Vinyasa Yoga.Every week we will explore a different group of postures, either forward bending, twisting, back bending, inversions, or a mix of all. Aura will pay close attention to the alignment of the postures.
Modifications for different levels of students will be given.
7:00am – 9:00am
Mysore Ashtanga
6:00pm – 7:15pm
Beginners and Intermediate Level Ashtanga
7:00am – 9:00am
Mysore Ashtanga 
7:00am – 9:00am
Ashtanga Led Full Primary Series
8:00am – 9:30am
Introduction to Second Series
10:00am –11:00am
Meditation + Pranayama
For your comfort the all classes will be recorded (except Mysore Ashtanga classes), you will receive the link of the recording within 24 hours after the class ends, the link will be available for 4 days.
When signing up please make sure you pick the week you will join to, since they have different access code.
Once you have paid you are registered for the week, you will receive and email with your access code. Make sure you have downloaded the Zoom app.
No single-class passes available as we want to encourage daily practice in the students.
Address
3599 Merrick Rd
Seaford NY 11783