" practice becomes firmly grounded after done for a long time, uninterruptedly, with reverence and without attachment to the results"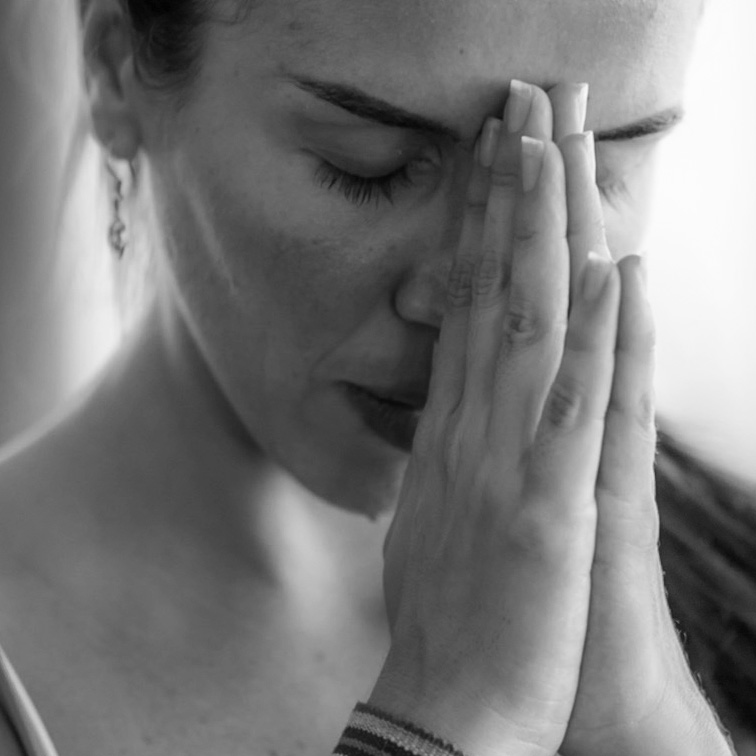 In-Studio Classes are a unique opportunity to practice with Aura in an intimate space.
All classes limited to 7 students.
8:00am – 9:45am
Intermediate Level Yoga: Half Primary + Half Second Series
5:00pm – 7:30pm
Pranayama + Mysore Class
9:00am – 11:30am
Pranayama + Mysore Class
​
6:00pm – 7:30pm
Beginners & Intermediate level Yoga
​
9:00am – 11:30am
Pranayama + Mysore Class
​
Pranayama + Mysore Class
In the first 30 minutes of our Mysore class Aura will guide a mindful meditation through awareness on the breath followed with bandhas, mudras and kriyas. These yogic techniques are the most important of all practices since they support our process of elimination and are the very foundation of yogic asana, pranayama and meditation.
We follow this by chanting the opening mantra together, after which Aura will guide the group through the first Sun Salutations to inspire and motivate your practice. You will continue with Mysore self practice where you will receive from Aura individual guidance to deepen and expand your personal practice.
Beginners & Intermediate level Yoga
We will open our practice with a mindfulness meditation with awareness on the breath to align body, mind and heart together as a preparation for our asana practice.
After chanting a peace mantra together Aura will guide the group through Sun Salutations and the Standing Postures of Ashtanga Vinyasa Yoga.
Every week we will explore a different group of postures, either forward bending, twisting, back bending, inversions, or a mix of all. Aura will pay close attention to the alignment of the postures.
Modifications for different levels of students will be given.
Intermediate level Yoga: Half Primary + Half Second Series
After chanting the opening mantra together, Aura will guide you through Half of the Primary Series counted in Sanskrit as traditionally done, followed by half of the Second Series. Although this is a challenging and dynamic class, we do welcome all levels, except complete beginners. Modifications are offered to those newer to the practice so everyone can participate.
After taking savasana, we will finish the class with the practice of Nadi Shodhana Pranayama.
Moon Day Practice: Release and Reset
NOTE: This Class replace any Mysore class that falls on a Moon Day. The class will as well be streamed in our virtual studio through Zoom.
Upcoming Classes:
Full Moon
Thursday, January 28
New Moon
Thursday, February 11
We will move through a slow-paced detoxifying and cleansing practice that targets to open and stretch every part of your body to help release stress and tension and Reset to a feeling much more open and relaxed. This class is appropriate for beginner students or regular practitioners looking for some movement and some rest.
Expires 45 days after the first use, no exceptions.
To comply with the CDC guidelines for COVID-19 we have made few important decisions at the studio, we are confident these are the right ones given the circumstances. These changes will take place as of Sunday, August 31st of 2020.
If you have purchased a class at the studio please keep in mind:
Classes are limited to 7 students.
Pre-registration is required, no drop-ins available.
Registration is non-refundable.
We will have temperature checking at the entrance.
No hands-on adjustments will be given, instead verbal cues and demonstrations will be offered.
Face cover is mandatory.
You must bring your own asana mat, towel and props. There are no yoga mats available at the studio.
Come ready to practice with as minimum personal items as possible.

 

The changing room in the back is temporarily closed. If you have your mat there please take it home.
To minimize the touching of surfaces the door of the studio will be wide open for when you arrive and leave.
The door will be closed at the time of the class, please arrive before the class starts.
Wipe your mat and wash your hands for at least 20 seconds before and after your practice.
Maintain 6 feet distance between you and others at all times.

 

Keep in mind that namastē with hands in anjali mudra 🙏 is the most respectful -and safe- way to greet others 🙂
There is hand sanitizer and wipes in all the spaces at the studio, please use them.
Thank you all for your understanding,
Aura.
Address
3599 Merrick Rd
Seaford NY 11783