Online Weekly Immersions
ASANA • PRANAYAMA • MEDITATION
ONLINE WEEKLY IMMERSIONS
Classes
All of our classes are structured around the postures of the Primary, Second and Third Series of Ashtanga Vinyasa Yoga, each weekly immersion will bring light into different aspects of yoga practices: asanas, kriyas, pranayama, meditation and philosophy.
All classes are for all levels, modifications for beginners as well as advanced variations for more seasoned practitioners are given.
Our online weekly immersions are offered as a package ($40), although you can as well enroll to an individual session ($20) at the checkout if you want to assist to a single class at a given week. Pranayama classes on Saturday at 9:30am are free of charge, everyone is welcome (please sign up in advanced). All classes (except Mysore) are recorded, recordings do not expire.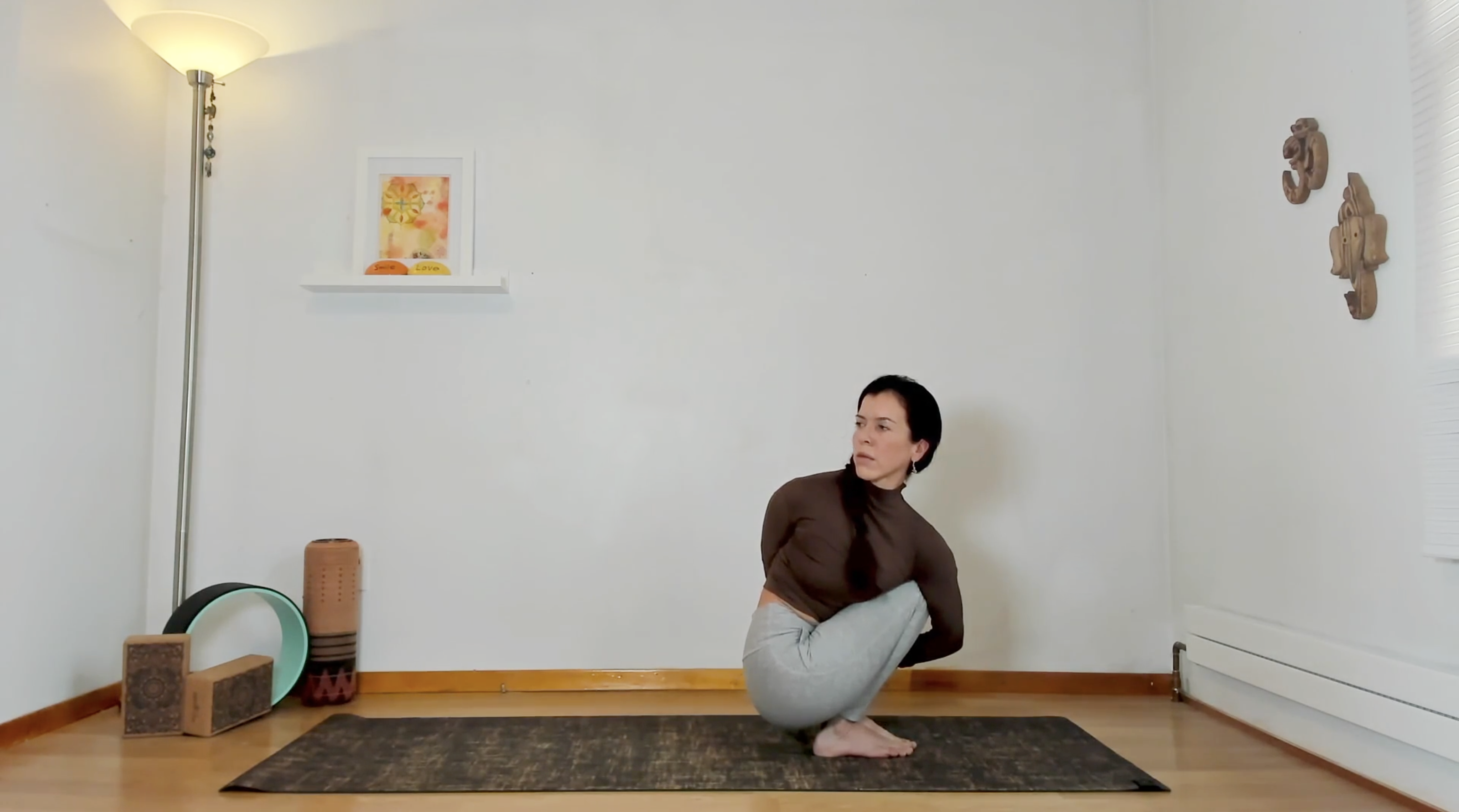 weekly immersions
Schedule
MONDAY 7:00-8:15 PM ET 
Intro to Primary Series
TUESDAY 6:00-7:15 PM ET
Primary and Second Series Mixed
WEDNESDAY 7:30-9:00 AM ET 
Mysore Ashtanga
THRUSDAY 7:00-8:45 AM ET 
Full Ashtanga Primary Series
SATURDAY 8:00-9:15 AM ET 
Intro to Second Series
SATURDAY 9:30-10:30 AM ET 
Pranayama + Meditation
Every Full Moon and New Moon our regular class -either online or In-Studio- will be substitute with our Moon Day Class, where we will move through a slow-paced detoxifying and cleansing practice that targets to open and stretch every part of your body to help release stress and tension and reset to a feeling much more open and relaxed. This class is appropriate for beginners yoga students or for regular Ashtanga practitioners as a compliment of your Ashtanga practice.
Coming Up
Upcoming Immersions
Week 40: I will be in a meditation retreat this week, we will resume online classes on Monday, October 3rd (week 41) 👇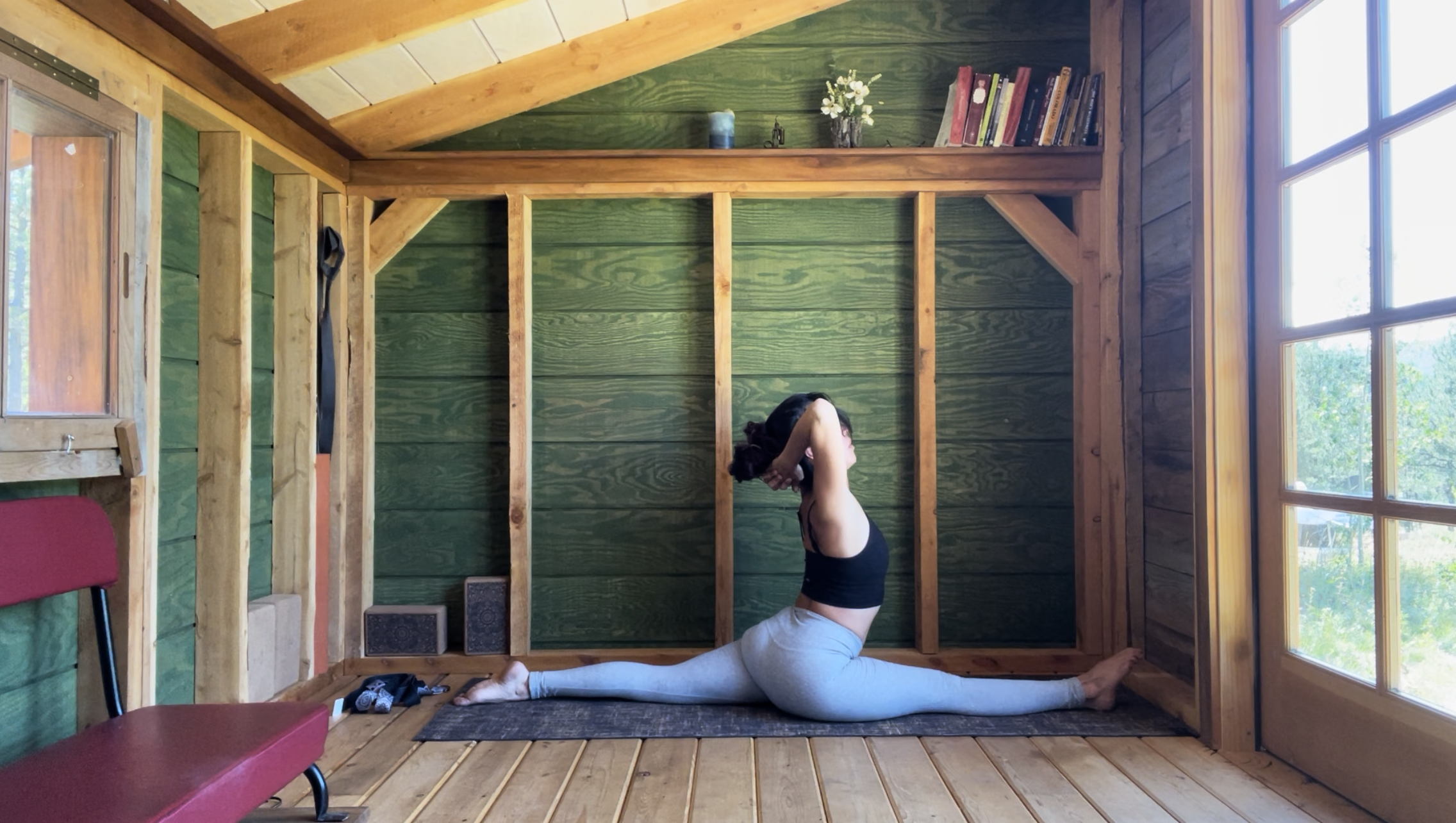 Hanumanasana: The monkey posture
Week 41
October 3 – 9
Hanuman, the Monkey God was famous for his impressive and powerful leaps, in one of his most famous stories from Ramayana "the power of his back leg propelled him skyward from India, while his front leg reached to touch Sri Lanka's shore".
Hanumanasana is a beautiful but challenging posture that requires the work of the hips and legs, while balancing the upper body straight up on the pelvis. With the legs stretching in opposite directions, the hip flexors and hamstrings need to be strong and flexible in order to achieve the necessary stability.
This week we will dedicate the classes towards the attainment of this posture; drills, modifications and different variations will be practiced. I am looking forward to see you all!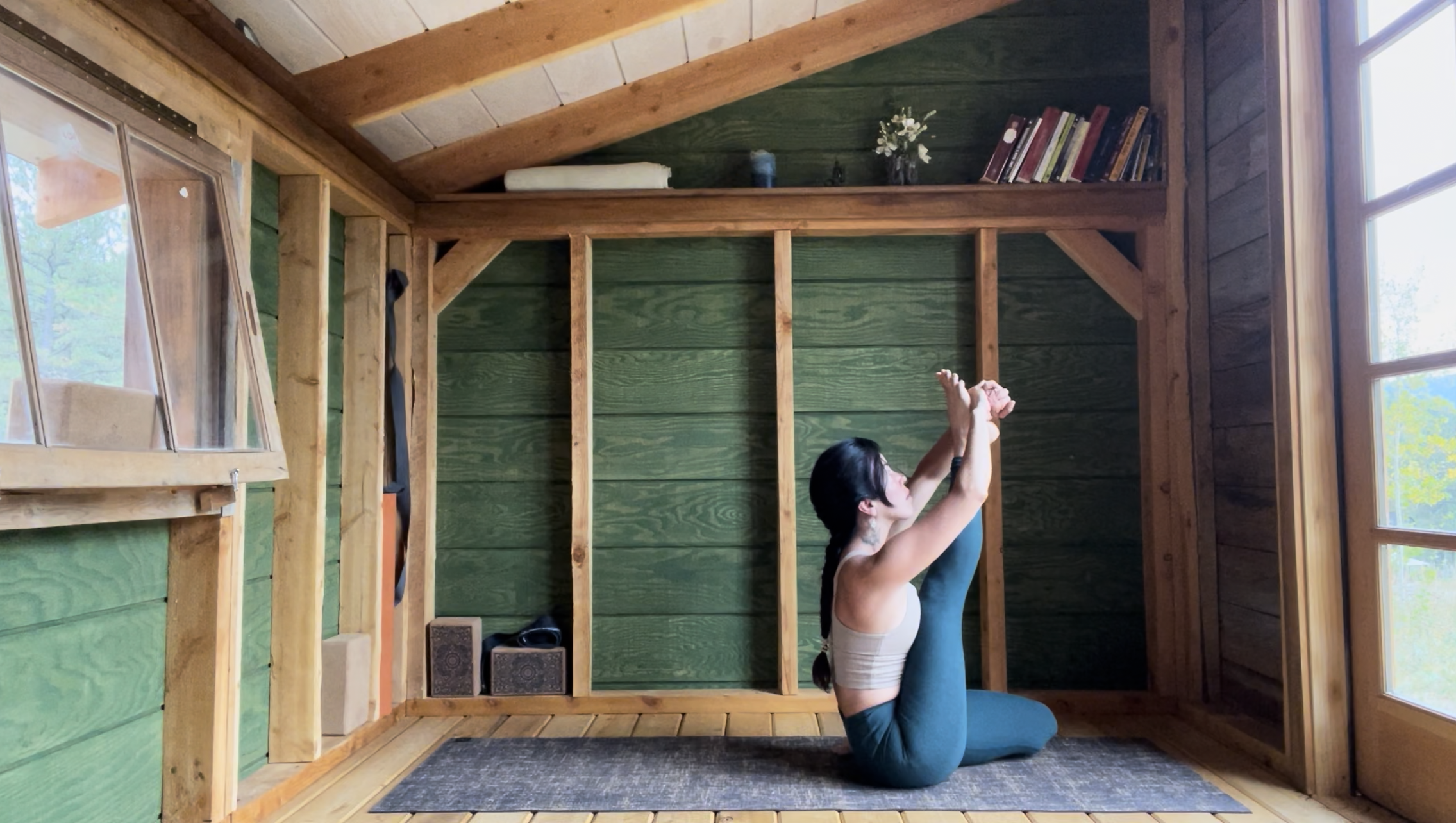 Citta prasādanam
Week 42
October 10 – 16
The Yoga Sutras of Patanjali was the very first codification of yoga and sets out the yogic path. It is divided in four parts or "pada". Each sutra is a short thread or aphorism, there are 196 yoga sutras. Sometimes these sutras can be taken as a group for study, or sometimes just a single sutra can give opportunity for endless reflection and meditation. In the first pada, sutra 33 is one such sutra that can be reflected on, by itself, quite endlessly.
"Infusing the mind with friendliness, compassion, cheerfulness, and uninvolved observation in relation to those living a happy, miserable, virtuous, and non-virtuous life respectively, results in reclaiming a pleasant and serene state of mind." 
This week our classes will be inspired by this sutra, in which Patanjali invites us to cultivate the four great attitudes of the mind as the pathway to peace and happiness.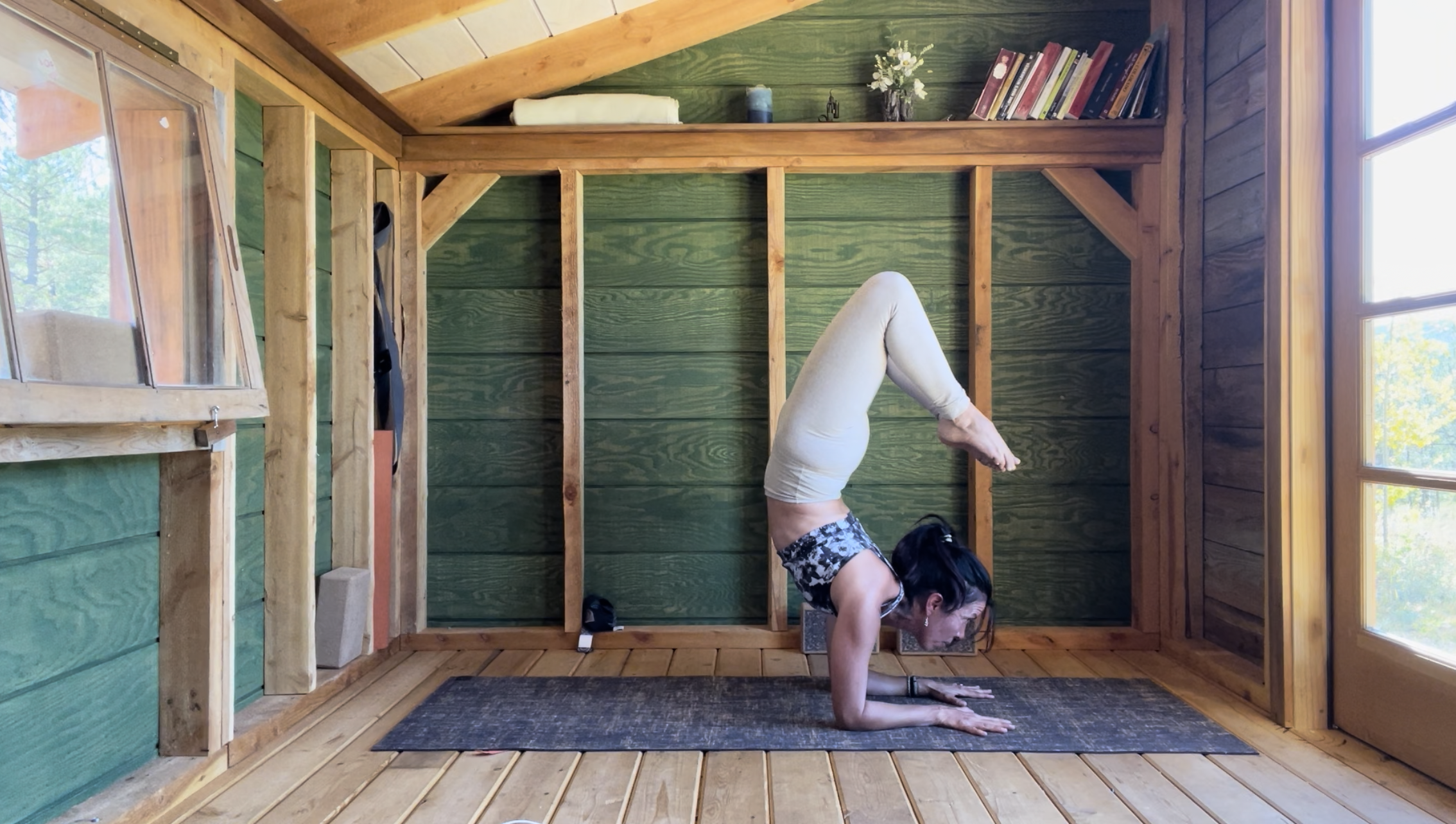 Pincha Mayurasana: The feathered peacock pose
Week 43
October 17 – 23
Pincha Mayurasana is a pose included in the middle of the Second Series of Ashtanga Vinyasa Yoga. Even though there are many postures in the primary and second series that challenge the flexibility and strength of the upper part of the torso, it is in this pose that the focus shift almost exclusively to the shoulders and upper back. Many times this asana takes years to master, it will definitely test your patience, but with persistent practice and stubborn determination we all can make progress in it. Pincha Mayurasana is an advanced pose, but when mastered opens up the possibility of many other postures, like karandavasana or vrischikasana. 
Join me this week where we will focus in opening the shoulders and upper back, and strengthening the core with Pincha Mayurasana as motif.
online weekly immersions
How to Join?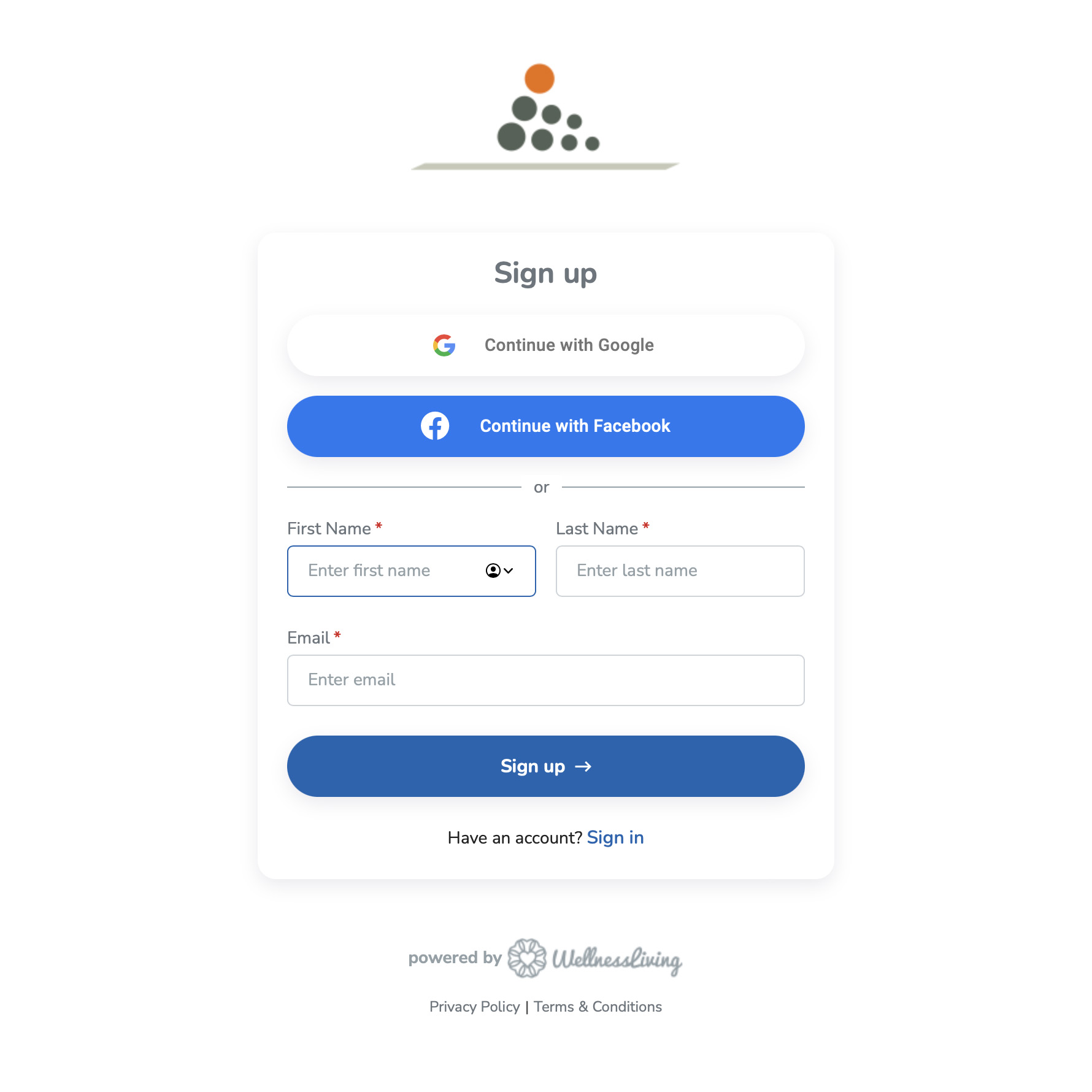 From your account you will manage your personal information, book services, join the classes and watch your recordings.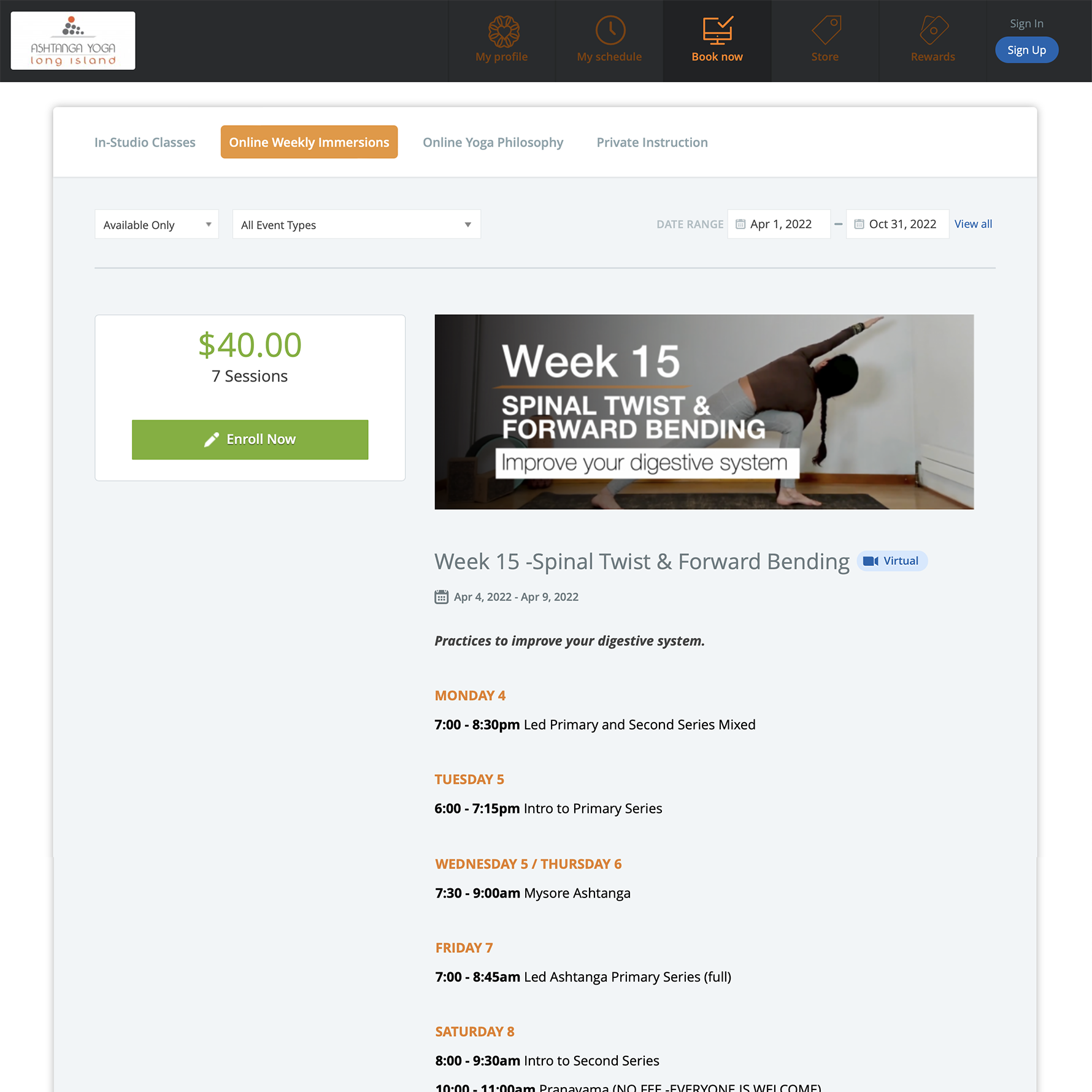 Go to "book now" > "Online Weekly Immersion", pick your immersion, enroll and follow the steps to checkout.
About Our Online Classes
From Our Students
Past Immersions & Workshops
On-Demand